Nostalgia Evenings at Slottsgården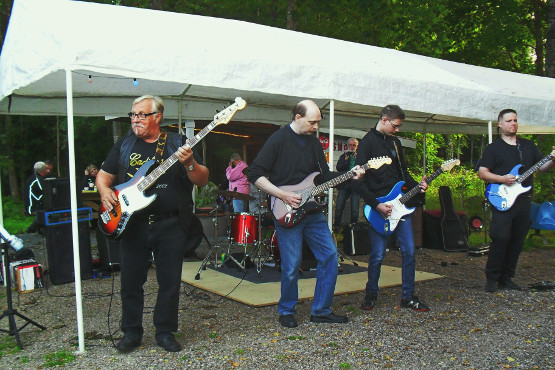 The Spaceriders
The Nostalgia Evenings in Slottsgården have become extremely popular over the years. Thousands of visitors come from near and far and feel at home here. Here you can see beautiful cars and motorcycles while the live music plays. Have a cup of coffee, a crab roll, sausage, ice cream or a cold beer and a glass of wine. Welcome to every Wednesday evening 18-21 all summer long!
Do you own a classic car or motorcycle? Take both with you!
Nostalgia evenings 2021:
Due to the external circumstances, all nostalgic evenings are SUSPENDED.
We will mett again summer 2022!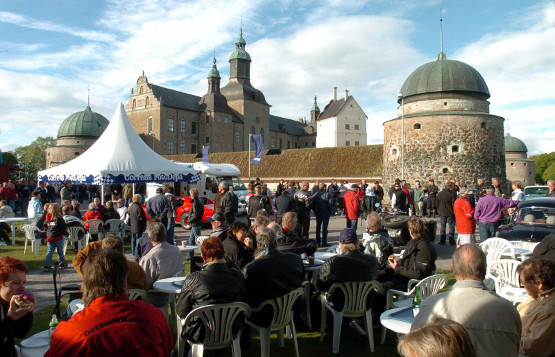 Nostalgia Evenings at Slottsgården
Railcar traffic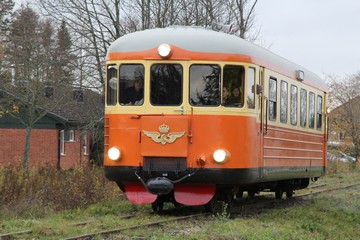 Railcar service between Quisberg alley alt. Folkets Park and Vadstena station with departure 17, 18, 19 and 20 from Vadstena wednesdays during summer.

Departure from Quisberg alley alt. Folkets Park about 15 minutes after departure from Vadstena station. Stop at Pilgrimsvägen and Hovsvägen to get on and off.
---
WFJ Café Car