Vadstena
Lilla hamnarmen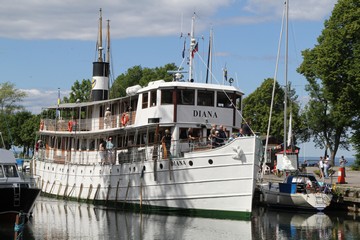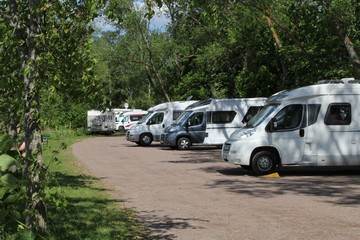 Vadstena's pitch is on the other side of the moat opposite the guest harbour. The motorhomes are located in an area directly at the Vättern. On Wednesday evenings in summer, starting on 23 May, the town's nostalgic evenings take place here. Then many motor vehicles and visitors meet here.
Prices 2017-18
Pitch with electricity: 225: -
Pitch without electricity: 195: -

Payment by bank/credit card at the pay machine of the boat filling station next to the parking space. Or use Swish on 123 059 37 15 and enter the license plate number in the message box. .
Manning
The pitch is manned in the summer evenings. If you have any questions about the pitch, or if you would like to pay for the pitch in cash, or if you have any further questions about the service, please visit the port office during opening hours.
Service
During the low season there is only limited service with access to electricity.
Fresh water is available at the pay terminal.
A vacuum cleaner is located at the pay station.
Toilet and shower are located at the harbour office, in the green building on the opposite side of the moat. Use code 2017. At the campsite there is a mobile toilet.
Please dispose your waste in the garbage bins in the parking lot.
Recycling waste is disposed in the containers at the entrance to the campsite.
The pitches cannot be booked.
If you have any questions regarding toilets, sorting of recycled waste and more, you can contact the harbour master. Contact information will be announced before the season 2018.
If you have any questions about the vacuum cleaner, please call 0143-41 35 00.
If you have any questions about emptying the latrines, please call 011-14 96 40.
Hopefully you will enjoy the bold pitch!
Subject to change without notice.
Port office opening hours
T.b.a.
Borghamn
Harbour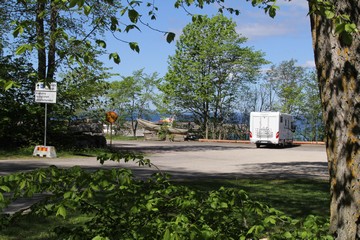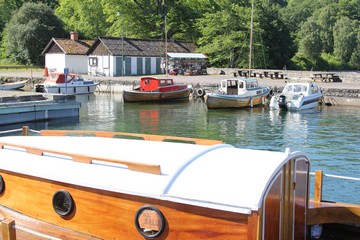 Located between Borghamnsten AB and Borghamns Youth Hostel directly at the harbour. Simple site without electricity and water.
Please contact the hostel reception.
0143-203 68.
Borghamns campsite is located in a cultural-historical area on the northern edge of Omberg, where limestone was first quarried around 1100. Borghamn stone was delivered for the construction of many famous buildings in Sweden, such as the monastery church in Vadstena and the Karlsborg fortress. Quarry and stone processing are still Borghamns most important industry.
The port and the buildings and facilities in the harbour area were built during the heyday of the quarry when the Göta Canal was built and the work corps of the crown operated the quarry.
During the summer months there are guided tours in the harbour area and the old quarry.
---
Map of motorhome campsites in Vadstena and Borghamn
Map is shown best on full screen.